Manufacturer's Representatives
Serving Florida's Optical, Video, Contact & Statistical
measuring requirements since 1978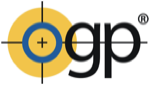 Optical Gaging Products
OGP® offers precision non-contact and multisensor coordinate measuring systems used for dimensional inspection, designed and manufactured at our corporate headquarters in Rochester, NY, USA. We have over 60 years of industry experience.
The products we make fit a range of categories: multisensor metrology, optical inspection, video measurement, laser scanning and more.
RAM Optical Instrumentation
RAM Optical Instrumentation is a pioneer in video inspection. Since its founding in 1981, RAM Optical has been known for providing solutions to customer inspection and measurement needs that are simple to use.
RAM Optical systems are specially designed so that anyone in the manufacturing process can use them – from design engineering, to fabrication, to assembly, to final inspection – with minimal training required.
Certified Comparator Products
Certified Comparator Products provides a full range of optical comparator solutions from a 14" benchtop to a 30" screen-side screen comparator. Our optical comparators combine rugged design, superb software, and cutting edge technologies to help you control the quality of your manufacturing.
We also offer 3 levels of certified PreOwned comparators that undergo an exhaustive service check and come with our CCP Satisfaction Guarantee.
Renishaw
Our innovative sensors for coordinate measuring machines (CMMs) are an industry standard, from basic fixed touch-trigger probes, detachable module probes to scanning probes. Also provided are automated stylus changers, automated probe changers, motorized indexing probe heads and revolutionary five-axis measurement systems.
We also offer a comprehensive range of precision styli for maximum accuracy.
ShapeGrabber
ShapeGrabber industrial 3D Scanner products are ideal for measuring complex shapes that are otherwise too time consuming, costly, or simply impossible to measure.
We offer a range of automated, stationary and portable 3D scanners that are much faster and easier to use than traditional Coordinate Measurement Machines (CMMs).
R&R Sales and Engineering
R&R Sales and Engineering has the solution to your vision fixturing and CMM fixturing needs.
We can help improve your productivity, reduce fixturing cost and help your company be more competitive in today's world by using our R&R CMM modular fixture and R&R modular vision fixturing. We can also build a specialized cmm custom fixture or vision custom fixture that is designed specifically for your part's application.
Prolink Software
At Prolink, we are proud to offer automated data collection and quality analysis solutions for both small and large companies. We started in the shop and continue to support small business by providing inexpensive products that are easy to implement and maintain.
We have spent the last 22 years listening to the frustration of people at all levels that simply want to know if they are making good or bad parts.
VIEW Micro-Metrology
VIEW Micro-Metrology is the combination of Micro-Metric and VIEW Engineering, two technology-leading companies each with over 30 years of experience designing and building the world's best non-contact optical metrology systems that have joined together under Quality Vision Intl., the world's largest vision metrology company.
High accuracy video coordinate measuring systems for process control metrology.
KOTEM
We are a leading developer of software for metrology specializing in 2D/3D best-fitting software, 2D/3D geometrical dimensioning & tolerancing (GD&T), and mathematical libraries (ASME Y14.5, ISO 1101) for all of the above. Our strength is the ability to combine sound mathematical knowledge with our many years of experience in engineering and metrology to provide solutions for all kinds of process analysis or troubleshooting problems in manufacturing.
We can help you solve your metrology or GD&T problem.
Pratt & Whitney Measurement Systems
Pratt & Whitney Measurement Systems is a global supplier of length measuring instruments, inspection gaging systems, and high precision metrology products. Our comparator instruments incorporate the latest in laser and sensor technology allowing for fast and accurate measurements.
Pratt & Whitney, founded in 1860, is the global leader in providing high quality, high accuracy, measuring instruments.
Chatillon Force Measurement
Chatillon is a leading manufacturer and global supplier of force measurement instruments and systems for production, quality and R&D in a host of applications and markets.
Chatillon force measurement products are engineered and manufactured in Largo, Florida USA.

2037 MacArthur Court Tel 727-733-0931
Dunedin, FL 34698 Cell 727-776-0239
Cell 561-252-8552